LES DESSERTS DE LUCIE
---
In July 2002, « La Tchepe » bought a neighbouring commerce and decided to open it as a « Tea,  Icecream and Crêpe Parlour « . The "Desserts de Lucie" has now opened its doors to huge acclaim. After enjoying a dish of fresh local shellfish, you may now order a coffee, accompanied by a sweet pastry, crêpe or even our traditional local ice cream.
All desserts are home-made, using Regine's own family recipes. There is a great choice of crêpes, such as: lemon and sugar; Grand Marnier; or dark chocolate served with whipped cream.
The traditional local ice creams are an absolute delight too, and you can make your selection from over 25 fantastic flavours.
We also have an additional assortment of irresistible desserts, including Tiramisu, chocolate mousse, creme brulée, fondant chocolate, nougat glacé, profiteroles, and the latest addition - a rum baba that is proving extremely popular !

SAVOURY CREPES
---
For anyone who does not like oysters Fiona can prepare a buckwheat galette accompanied by a sauce of your choice. Let us know what you would like and sit back and relax, Fiona looks after the rest adding ham, onions, tomatoes, cheese and many other local ingredients.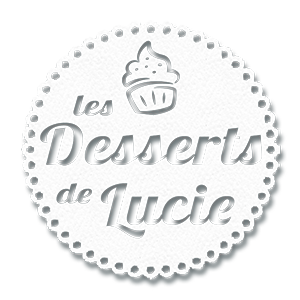 Home Made Desserts !
Why not find time for a dessert or even an afternoon snack?
Make yourself comfortable looking at our stunning lakeside views whilst we prepare your choice from our tasty range.
Come and have a coffee …
Try a crêpe with your family
Drink a beer or soda with friends
or simply spend an enjoyable moment at
« Desserts de Lucie » !